BodyThetan Show - January 17 2009
A cold but sunny day, about thirty suppressives turned up in Queen Victoria Street. The "org" was lifeless at first, but there was some kind of event on, as about fifteen people entered before 1:00.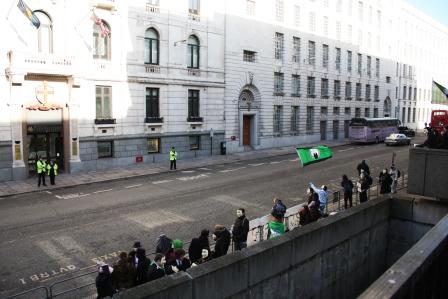 We then moved to Tottenham Court Road, where only two people walked through the door in two and a half hours and our numbers doubled. But on the opposite side of the road we handed out a lot of leaflets and had a lot of fun.
This must be the only picket (certainly in London in January) that has had two men in Borat-style mankinis. Then there was the Benny Hill-style chase....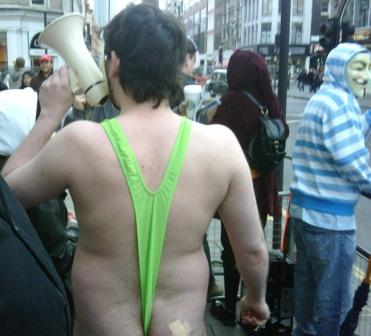 [Back to John's Homepage] [Back to British BodyThetan Shows page]
[Back to British BodyThetan Society Homepage]
[no BodyThetans were harmed in the making of this page]